We are also a processor.
Our factorie meets the highest HACCP and GMP food production standards and are certified by international agencies such as SGS, assuring that our products feature globally accepted quality and safety and are made with consideration to freshness, sanitation and safety. These high standards are maintained from planting to transport to processing and even to retail, as they are only found in trusted stores.
Our company provides OEM services to leading clients in Thailand. Our Research & Development works swiftly and with care, coordinating and developing products that meet the needs and demands of our clients. Our team of skilled chefs design food products that consumers enjoy while our team of nutritionists ensure that every meal is fit for consumption. Moreover, our research team works with the faculty of leading universities to extend the shelf-life of our products in accordance with the needs of clients. Flexible and adaptable, URBAN FARMING is always ready to accommodate ever-changing ways of life.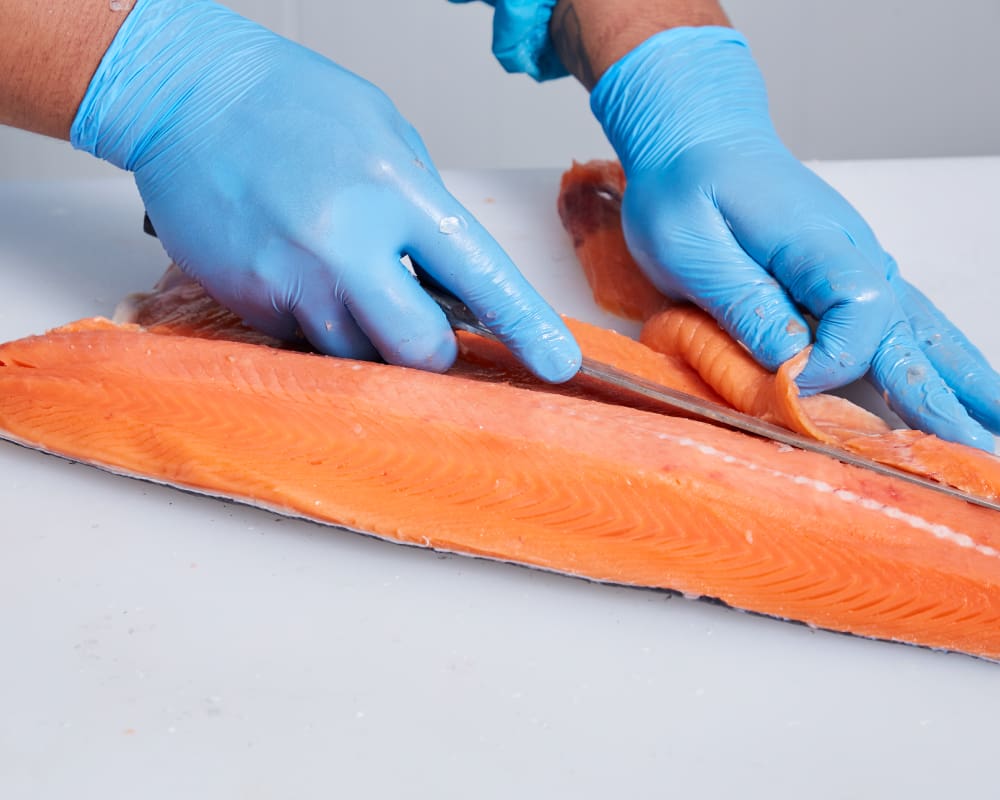 A Seafood Importer
and Processor
A Seafood Importer and Processor
Our company has an expertise in sourcing salmon and mackerel, two highly sought after species of fish in Thailand. We import these types of fish on behalf of our clients and process them in facilities operated by experienced staff trained by Japanese chefs, which allow us to fillet fish according to client requirements so they can then be conveniently used in their cuisine.
Our company is able to develop recipes based on client specifications and operates cold and hot kitchens to produce the dishes, which are then passed through a Blast Freezer for flash freezing and preservation of quality in accordance with international standards.
Our Top-Quality Products Under Urban Farming OEM